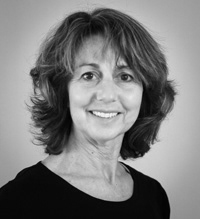 gail.stent@gmail.com
When I discovered Photoshop, my world was opened and I began to passionately improve my photography skills and create my own images with post production in my digital darkroom.   I have developed a passion for Fine Art photography creating images as a form of art and not necessarily just to capture the moment.   My equal passion is Underwater Photography: photographing people underwater, capturing the beauty of buoyancy, reflection and solitude.  I have also success in Sport, Portraits and Children photography, Animals and Macro. 
I'm an member of the  Photographic Society of New Zealand (PSNZ) and have my Fellowship Honours with the  Society  (FPSNZ).  I have won awards in National and International competitions as well as having my work exhibited in local and international exhibitions.   I am on the PSNZ Honours Board and am a PSNZ accredited judge for audio-visuals and also judge photographic competitions.
I am available for personal underwater photo shoots,  family and portrait work, as well as tuition in Photography, Macro Photography, Adobe Lightroom and Photoshop.  
I teach privately, as well as with Wild Child Weekend workshops, New Zealand Photography Workshops and Auckland Zoo .
Please contact me if you are interested in any of the above: 
gail
.stent@gmail.com
Audio Visuals:   I also specialise in AudioVisuals and have won National and International awards for my work.  In my AudioVisual business, I can also use your own photographs and videos from special occasions to create memorable audiovisuals which will "wow" your friends and family.