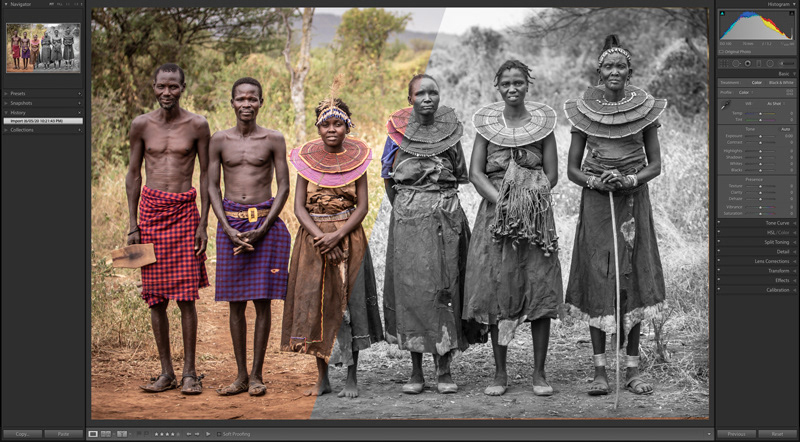 LIGHTROOM EDITING - GETTING STARTED:
I will show you the basics of importing your images from your camera, editing them and finally exporting them.
This is a fun workshop learning how to post process your images to create a "wow" factor. You will learn many workflow and photo editing techniques, as well as tools and tricks to make ordinary dull images look vibrant and dynamic. 
LIGHTROOM CATALOGUE AND ADVANCED EDITING:
This workshop is for intermediate and advanced users of Lightroom. The secret ingredient to Lightroom is the Catalogue system and if used correctly you can efficiently organise and manage all the photos on your computer. In this workshop I will also show you create presets, learn advanced editing and how to create collections, publish to social media and more.​​​​​​​  
​​​​​​​
"In just half a day you can learn how the skills to lift your images from average to AMAZING. Then you can go away and spend a lifetime practising and improving.
If you are serious about improving your photography skills, then this course is a must"
- Michelle Vollemaere -