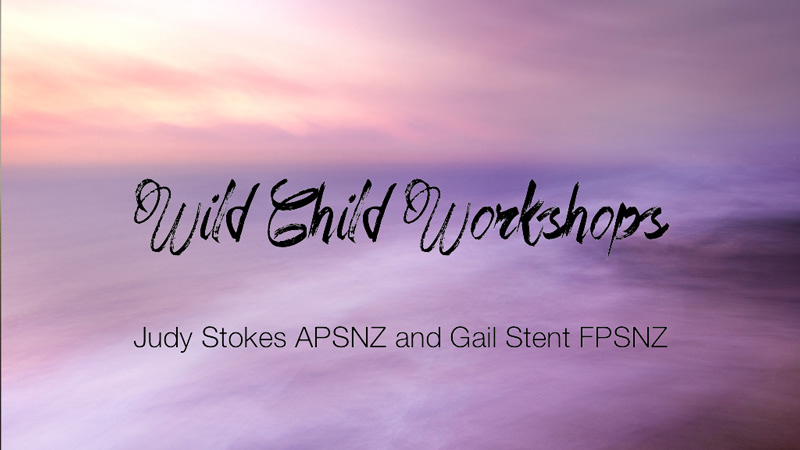 I have joined up with Judy Stokes APSNZ to form Wild Child Weekend Workshops.  We are two creative photographers keen to share our insights into creativity and our work with photographers around New Zealand. 
We have both won awards for our images Nationally and Internationally and use a variety of techniques and approaches that we would be happy to show you to help you unleash your creative potential and set alight your passion for photography. We will help you to let your camera become just a tool to express yourself and capture the essence of the moments found before you.
Judy and I have exhibited together numerous times for the Auckland Festival of Photography, at Mairangi Arts Centre, Railway Street Studios, Studio 541 and Ocean View Art Gallery.  We are looking forward to our exhibition for Artweek Auckland in 2022.  In our exhibitions we usually exhibit not only new individual works, but also composite works where we both contribute images to one collaborative piece of work.